Since our last camping trip was a short one, I decided to bring the camping life to my backyard. Time to build a fire pit!
Step 1: take a lay of the land and find the right spot.
Found it!
Step 2: assess the materials available.
Bricks or stones?
Stones were closer to the desired fire pit location.  They also don't require as much precision.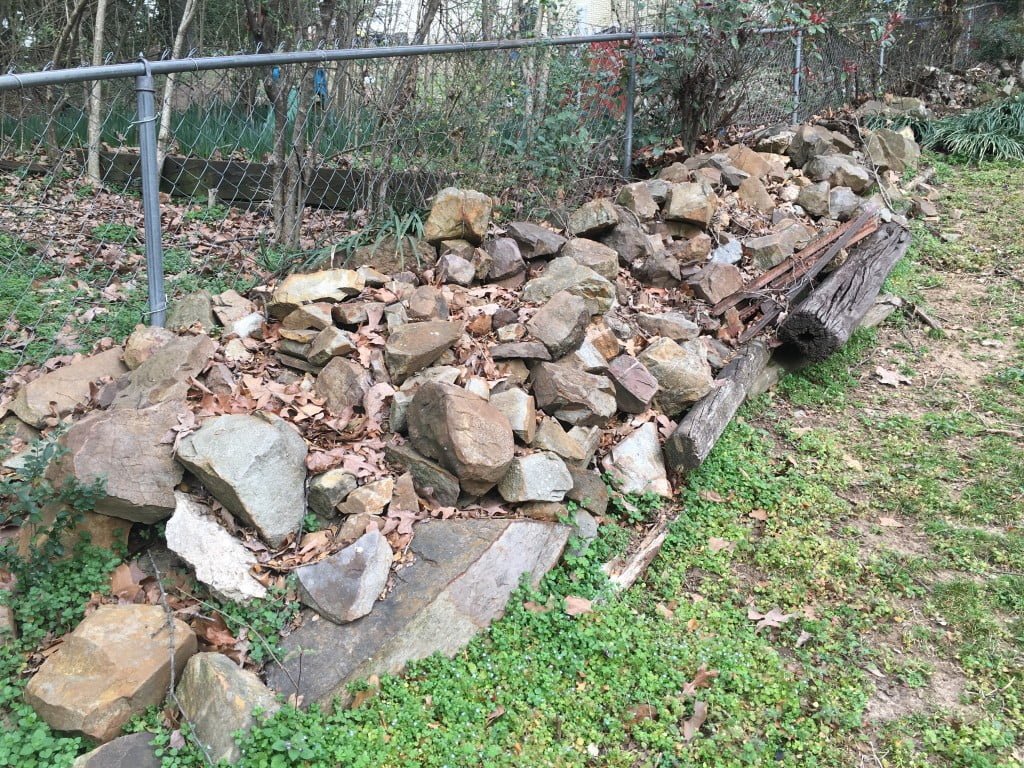 Stones it is!
Step 3: dig out the topsoil

Champ poses for a pic. That looks like a great way to lose a toe!
Step 4: lay out the stones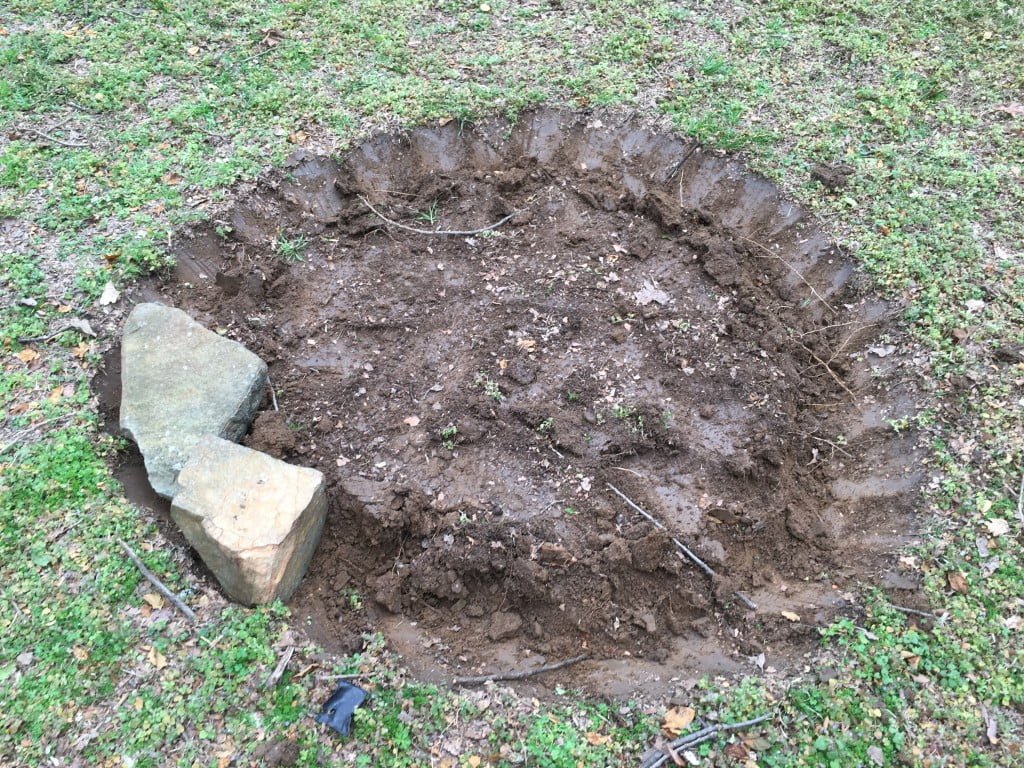 Step 5: add gravel for better drainage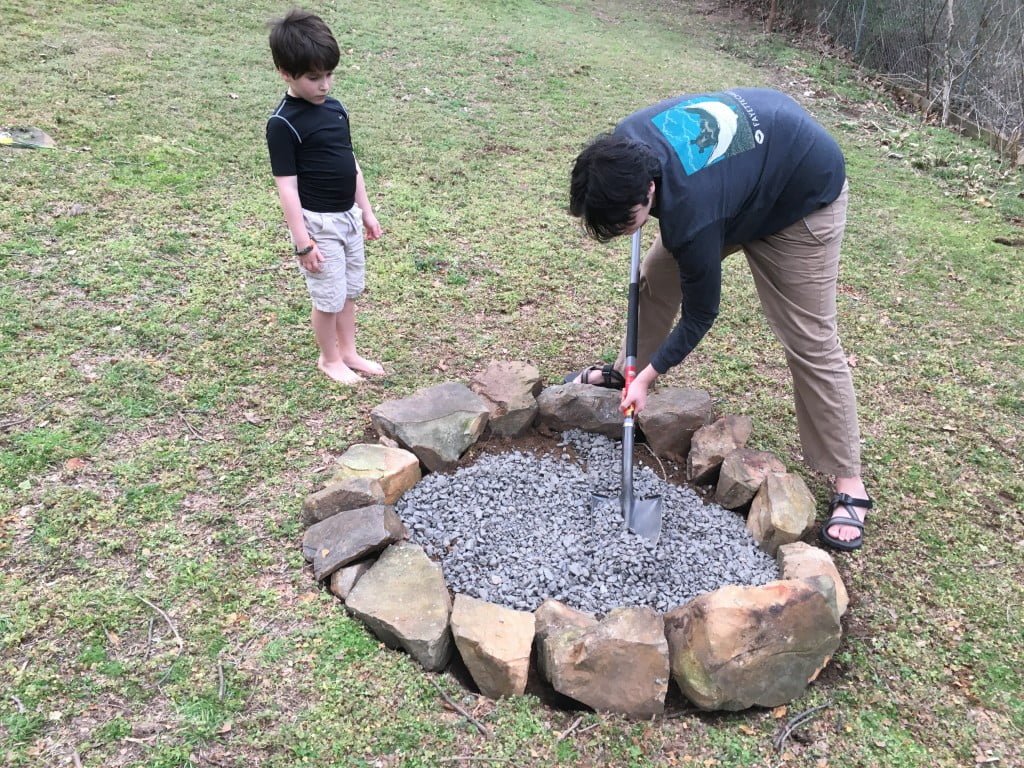 Behold! The finished product!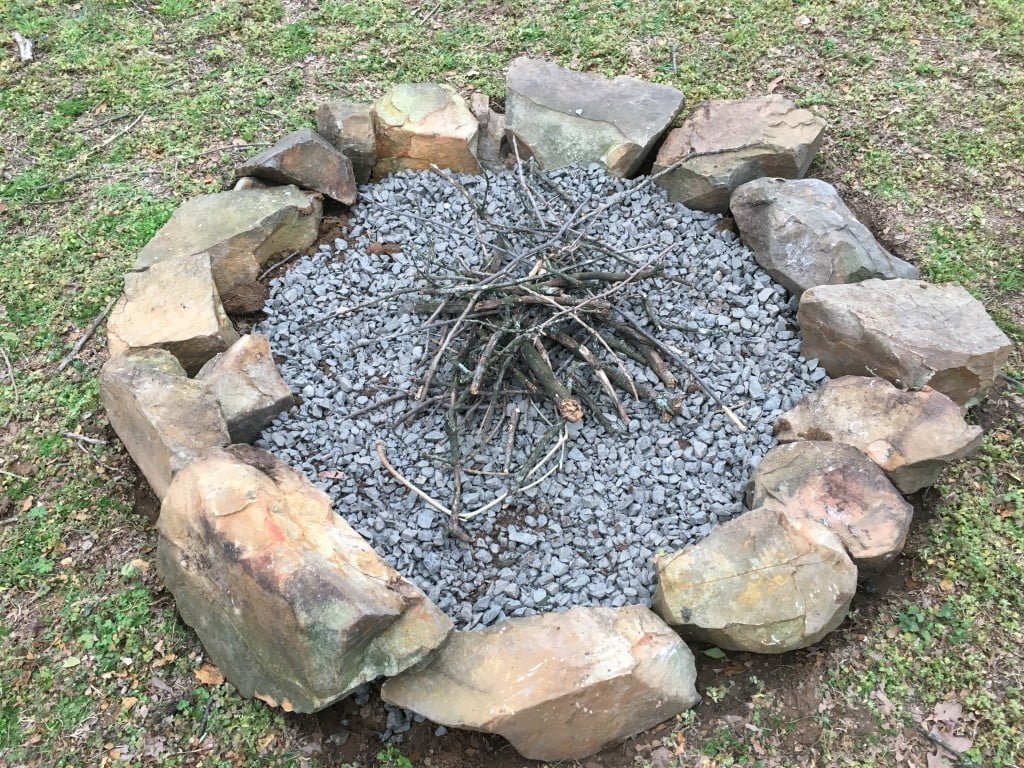 I'm so pleased with this. It cost me 30 minutes of labor and $9.26 for the gravel.
Step 6: build a fire!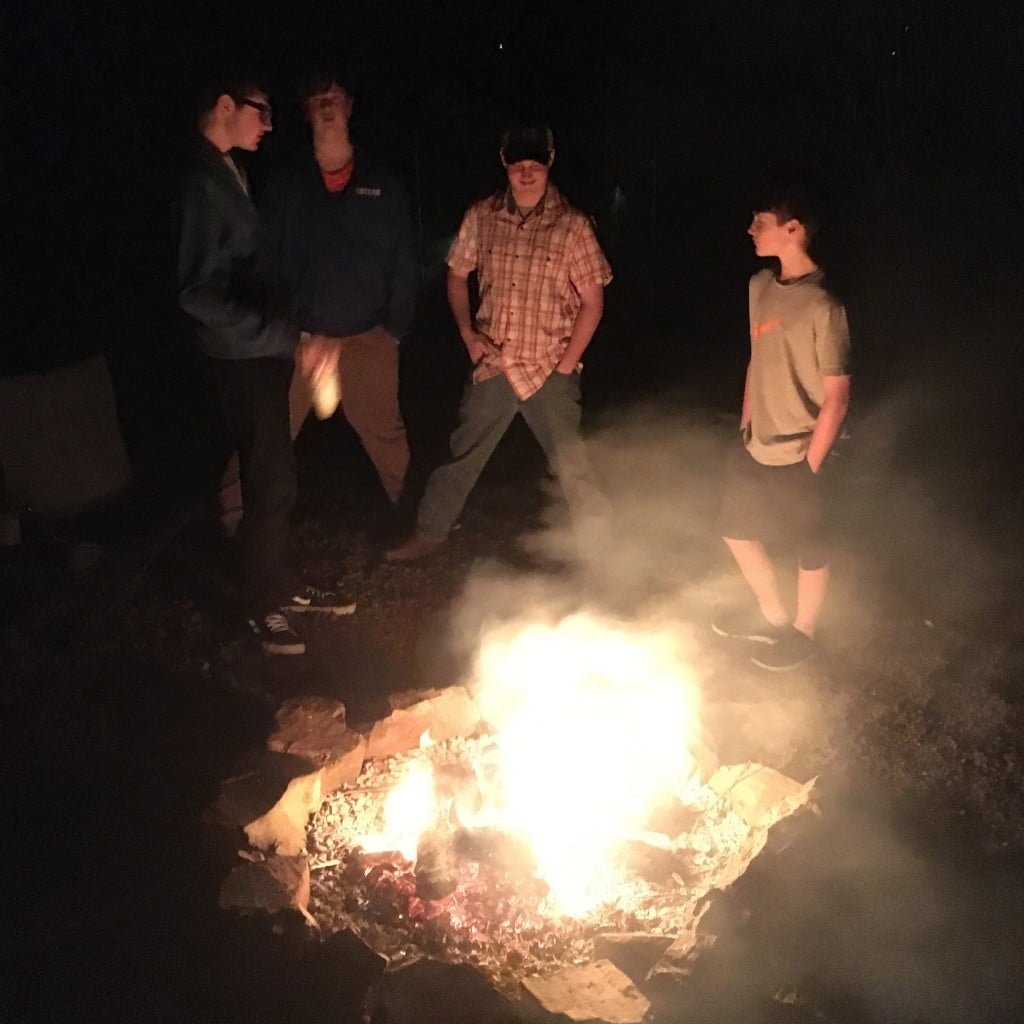 Letting my 9th grade boys' small group break in the new pit.